With the shock of losing double coupons wearing off for most Kroger shoppers by now, Kroger executives haven't spoken much lately about the decision to do away with them in most divisions. When they have, it's been to express confidence that they were making the right move, for both shoppers and shareholders. But it seems Kroger was not always that confident. In fact, executives at first were "scared to death" about what the reaction would be.
That insight came from Kroger CFO Michael Schlotman, who spoke at the recent J.P. Morgan Consumer & Retail Conference in London. "We were scared to death what was going to happen," Schlotman said of eliminating double coupons. "We knew mathematically it was the right thing to do, because so few people engaged in double coupons, and it was expensive for those that did it."
Doubles' slow death began in Kroger's Texas stores in 2011, accelerated in 2013 and spread to nearly all Kroger divisions this year. Each time a Kroger division ended doubles, coupon fans protested, with some even threatening to boycott the store and do their shopping somewhere else.
But the backlash was apparently not as bad as Kroger feared. Shoppers in the first few Kroger divisions to ditch doubles, kept on shopping there, giving other divisions the courage to do away with doubles themselves.
"Fortunately, the customer traffic bore out exactly what we thought," Schlotman said. Which was, that coupling the elimination of double coupons with announcements of price cuts throughout the store, "resonated with a broader base of the customer." So shifting the savings from the relatively few customers who took advantage of double coupons, to all Kroger customers, "was a no-brainer."
That's in line with what Schlotman said this time last year, about double coupon fans: "They're a very vocal part of your customer base, and they don't like it when you stop giving them that reward."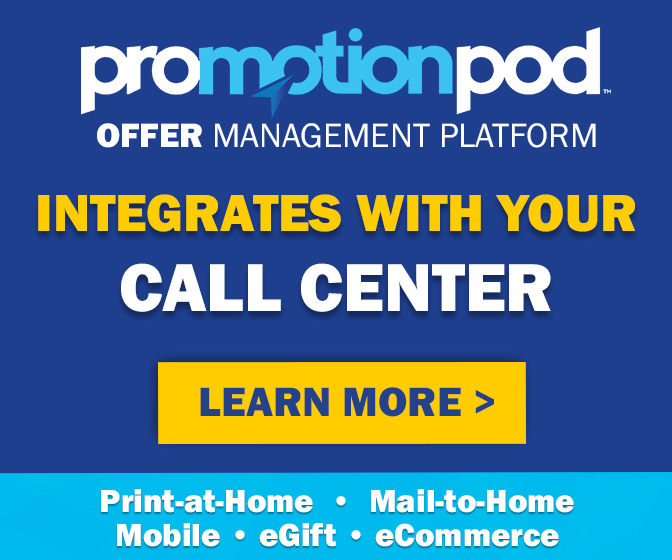 But, essentially, they'll get over it.
Kroger has taken that same approach, when it comes to changing the start dates of its weekly sales circulars. Earlier this year, Kroger divisions began shifting them from mostly Sunday starts, to Wednesdays. And as with the double coupon change, many customers weren't happy about the move – either because they preferred seeing the circular in their Sunday newspaper, or preferred to do their shopping on a certain day, at a certain point in the sale cycle.
"It's amazing how emotional people get about that," Schlotman told attendees at the J.P. Morgan conference. People do like their routines, after all. For decades, Schlotman said, "we've trained our customers that that circular hits their doorstep on Saturday night or Sunday, and they can go start shopping that ad right then." So the shift to a Wednesday-starting ad has been a big adjustment for many shoppers.
There are a number of reasons why many grocery stores have been shifting from weekend to weekday-starting ads, not the least of which is that weekends are now the busiest times for grocery shopping, and therefore the worst time to be switching out sales displays and price tags. The Sunday-starting ad is "a vestige of a long time ago, when blue laws were in existence and a lot of stores weren't open on Sundays," Schlotman explained. So shifting to a weekday start now, letting employees get the store ready for the next sale during a less busy time of the week, "makes all the sense in the world."
It also may help to address another issue – that Kroger stores can sometimes be a mess, as Schlotman himself acknowledged. "We don't always recover from sales events and holidays as quickly as we may hope," Schlotman said. "You can walk in late on a Saturday or a Monday morning after a big Saturday-Sunday shop, and you're not really pleased with the store conditions."
In the end, it all comes down to Kroger's "Customer First" strategy. For more than a decade now, the company says every decision it makes, starts with a consideration of how it will affect the Kroger customer. "Everything is steeped in the background of what our customers tell us and our competitors' customers tell us about what they'd like to see more or less of," Schlotman explained at an earlier conference.
Presumably, few if any customers told Kroger that they'd like to see an end to double coupons, and no ad in their Sunday paper. But sometimes, it appears, "Customer First" is not always about what customers want, but what Kroger thinks would be best for them.
Especially, as evidenced by its continued profitability, if it's also best for Kroger.