A dozen states are offering tax-free back-to-school shopping this weekend. But no matter what state you're in, you'll be hard pressed to find nearly as many one-cent school supply deals as you used to. Unfortunately for penny-pinching, penny-sale fans, it appears the once-popular promotion may have just about run its course.
Time was, you could hit up multiple office supply stores and stock up on paper, pencils and Post-Its for a penny apiece. Staples led the way with one-cent back-to-school sales, beginning in 2006. And competitors Office Depot and OfficeMax quickly followed suit. But now, Staples is apparently leading the way in phasing out the super sales.
For the past several weeks, Staples has been advertising a "Back-to-School Less List", featuring a selection of products like notebooks, folders, pencils and glue for less than a dollar. The deals are branded as "our lowest prices all season long," which is essentially code for, "don't hold your breath for a one-cent sale."
Office Depot and OfficeMax are still offering penny items this year. But there's a catch. Since the stores' merger last year, the once-dueling office supply stores now offer a combined weekly circular. So they're now two stores, with just one set of sales.
That means, in one year, we've gone from three office supply stores offering three sets of one-cent sales that changed from week to week, to just one. By this time next year, it may even be zero.
So what happened?
"We needed a way to get the word out and break through the clutter," then-Staples executive Don LeBlanc told the Chicago Tribune in 2009. "It doesn't matter what the item is. One penny is a great deal."
But it's hard to break through the clutter when everyone else is offering penny deals, too. So this year, Staples opted for an "everyday low prices" approach instead of offering loss-leading doorbusters. It's also offering a "110% Price Match Guarantee," in which it will match competitors' prices plus an additional 10% of the difference.
That may prove to be less costly to Staples than offering penny deals, because after so many years of one-cent sales, some shoppers were just getting too good at beating the system. "For school shopping, I go from Staples to OfficeMax to Target to see who has the best deals," one Chicago shopper told the Tribune. "You have to bounce around and grab what's on sale." Another shopper said the penny deals would get her in the door, but she wouldn't buy other items if she knew they were cheaper somewhere else.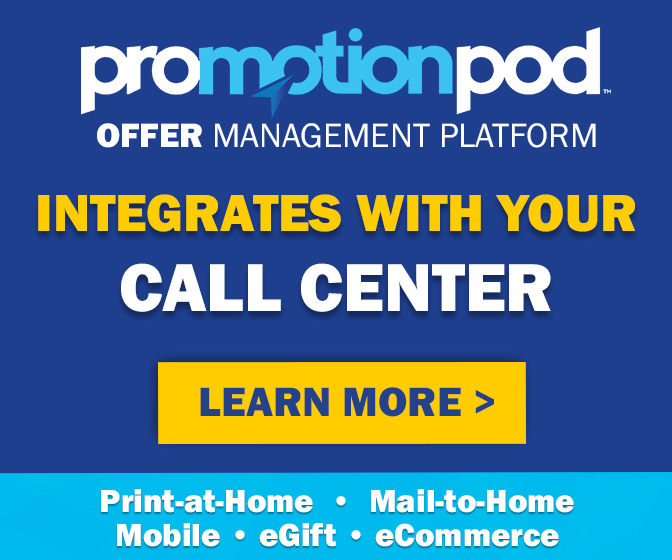 The one-penny frenzy got so extreme, that you might find yourself grabbing up all the one-cent deals, even things you didn't even need, just because you could. Need a pack of pencil erasers? No? Well, they're just a penny, so might as well grab a few and stick 'em in a drawer.
And then there's what happened in New York last year.
Staples held a "back to school" sale unlike any that shoppers in its stores have ever seen. In order to win a major contract to sell office supplies to the State of New York, Staples offered to sell state agencies some 219 items for just a penny apiece. Just like in its stores, the company hoped to recoup its losses by selling thousands of other items at full price.
But we're not talking penny items like a pad of Post-It notes, a ruler or a pack of index cards, limit 4, with a $5 purchase. The penny items offered to New York state agencies included a 48-box case of Kleenex, a 72-pack of batteries and an $1,100 paper shredder. No limits, no minimum purchase required.
So, like frenzied shoppers breaking down the doors on Black Friday, New York state public employees went wild. "It was a free-for-all," one agency head told the Wall Street Journal. "I have some products up the yin-yang," said another.
Documents dug up by the newspaper show that the Attica Correctional Facility bought a half million paper clips – for $5. A State Department of Motor Vehicles office ordered 8,000 rolls of packaging tape. And a charity benefiting disabled people ordered 240,000 boxes of Kleenex, for a grand total of 50 bucks.
"This order alone exceeds the capacity of 10 tractor trailers (and) has a retail value of $399,500," a Staples executive complained. Staples refused to fulfill the order. But during the first few months of the contract, it delivered $22.3 million worth of penny items, for which the recipients paid $9,300.
No wonder Staples isn't interested in providing penny items for the rest of us anymore.
So next time you see an extreme couponer with a roomful of toilet paper, or buying 100 bottles of mustard that they'll never use, it could be worse. They could be a New York State public agency. Somehow, buying a few packs of one-cent erasers that you don't really need, doesn't sound so bad.
If only we could anymore.