A receipt-scanning app that adopted the name of a separate savings app is now being promoted by a competing cash-back app that's in the process of turning into an entirely different kind of rebate app.
Confused yet?
Well, read on – because the bottom line is, there's now a new way to turn your grocery receipts into cash.
Fetch Rewards began life as a scan-and-pay grocery app back in 2013. You could use your phone to scan your grocery items as you shopped, with any available coupons and deals automatically applied, then pay by scanning a single bar code off your phone.
That app is now known as Shop Fetch, and is available in more than 100 stores (read more about it here). The Fetch Rewards name was then transferred to an entirely new app that quietly launched around the beginning of this year. While its existence spread through word of mouth, company officials declined to discuss it publicly while it was still officially in public beta mode.
And then MobiSave kind of spilled the beans. The rebate app, which has been undergoing its own changes lately, sent an email blast to its users yesterday: "MobiSave users like you have asked us to provide more savings on more products. That's why we're introducing Fetch Rewards!"
Never mind that MobiSave and Fetch Rewards are completely separate companies. So why is one grocery savings app encouraging users to try a different one? As it turns out, they share a common investor – who also owns a piece of the alcohol rebate app bevRAGE – who chose to leverage what remains of MobiSave's fan base by pushing them to try Fetch Rewards instead.
So, all of that said – what is Fetch Rewards and how is it different from every other current and former cash-back grocery app out there?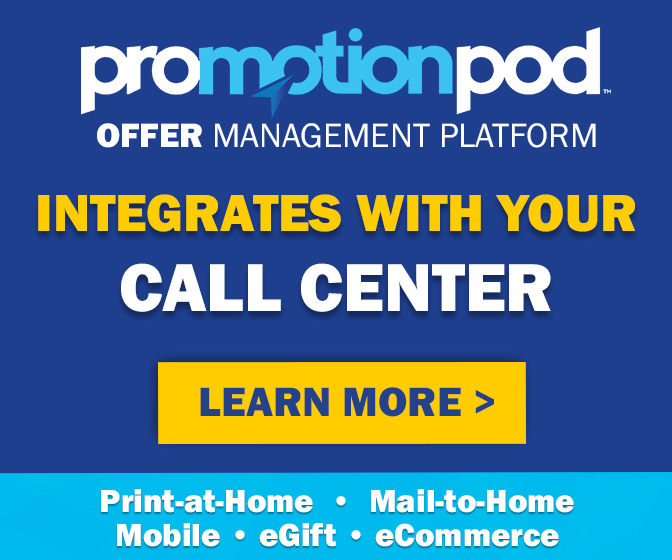 Fetch Rewards doesn't provide immediate gratification in the form of instant cash back. It's a points-based app that allows you to accumulate points for purchases, which can then be redeemed for gift cards from more than 100 stores like Amazon, Barnes & Noble, CVS, Kohl's, Macy's, Target, Walmart and more. 1,000 points is worth a dollar, and you can begin cashing in for gift cards once you collect 3,000 points.
That makes it a little more complex than getting 50 cents or a dollar deposited into your Paypal account for buying a product and submitting your receipt to the likes of Ibotta, Checkout 51 or SavingStar. But the good news is, it can be easier to rack up points on Fetch Rewards, because you earn those points by buying brands, not specific products – and you can submit receipts from any retailer.
Fetch Rewards has partnered with nearly 200 brands that you're likely to buy at the grocery store – everything from Dove to Doritos, Planters to Pepsi, and Suave to Starbucks. Buy a participating brand and upload your receipt, and you'll get ten points per dollar spent. There are plenty of opportunities to earn hundreds or even thousands more bonus points, by buying specially-promoted products listed in the app. And you'll occasionally get additional surprise bonus points "just because".
Since it still, technically, hasn't "officially" launched, the app is still experiencing some growing pains. The automatic receipt-scanning process occasionally requires some human intervention (from you). If Fetch Rewards doesn't recognize a brand on your receipt, the receipt will be kicked back to you and you'll be asked to enter the item manually before your receipt is approved. That approval process can sometimes take several days. The app appears to have gotten stingier with the "surprise" bonus points as time goes on. And the whole idea of earning points by buying brands, then redeeming points for gift cards, is something that the founders of SnapStar already tried – and that didn't end so well.
But Fetch Rewards has many more brand partners, many more gift card options, and it's not as difficult as it was with SnapStar to earn enough points to redeem for rewards – as long as you're a fan of at least a few brands in the app, and regularly upload your receipts.
(And as a Coupons in the News reader, if you download the app and sign up by cutting-and-pasting the code F4AFV, you'll get 2,000 points after submitting your first receipt – which puts you more than halfway toward your first $3 reward.)
Fetch Rewards is meant to be a complement to its forerunner Shop Fetch. While Shop Fetch predominantly benefits retailers by attracting customers and making it easier to scan and save in their stores, Fetch Rewards benefits brands by encouraging you to buy their products to earn points. Brands also benefit by having their products recommended to you, if you buy a similar brand that hasn't partnered with the app.
And both apps are meant to benefit shoppers, like you. If you were discouraged when once-promising savings apps like Endorse, Snap by Groupon, Shopmium, SnapStar and Shrink came and went in a flash, you may be reluctant to get all caught up in yet another new grocery savings app. On the other hand, if you're discouraged by the new trend toward forbidding the stacking of coupons and rebates, or multiple rebates from different apps, you'll be happy to know there are no such restrictions on Fetch Rewards.
So you might just decide to give this new app a try. If you're already used to scanning your receipts for extra savings, there's no harm in doing it one more time in one more app, to see if it's worth your while. As Fetch Rewards says – "your rewards are waiting!"
Image source: Fetch Rewards