Digital coupons are the future, we're told – except when something goes haywire and everyone has to pay full price.
That's what happened to millions of shoppers at stores across the country this week, as a glitch caused a number of digital coupon platforms to go down on Wednesday, with the problem continuing into today in some cases. Affected were retailers including Walgreens, Dollar General, Albertsons-owned stores like Albertsons and Jewel-Osco, Southeastern Grocers' BI-LO and Winn-Dixie, and Ahold Delhaize-owned stores like Food Lion and Stop & Shop.
Shoppers who visited these stores' websites or apps and tried to clip digital coupons either saw a completely empty coupon gallery cheerily announcing that there were "no digital coupons available at this time, please check again later!", or they got a "spinning wheel of death" that prevented the coupon gallery from fully loading and kept them from being able to clip any of the coupons that were available. Anyone who already had digital coupons loaded to their account, found they were unable to access or redeem them.
The common denominator in all of the affected digital coupon programs was their digital coupon provider – Quotient Technology, the owner of Coupons.com.
So what went wrong? Quotient's not saying. The company did not respond to requests for comment about the outage.
Most affected retailers didn't either, perhaps not wanting to publicly call out the company that runs their digital coupon program. Only Stop & Shop would confirm that the problem was on Quotient's end, and only after their stores' digital coupons were back up and running. "There were some challenges with Quotient yesterday, however they were resolved yesterday afternoon," Stop & Shop spokesman Philip Tracey told Coupons in the News late Thursday.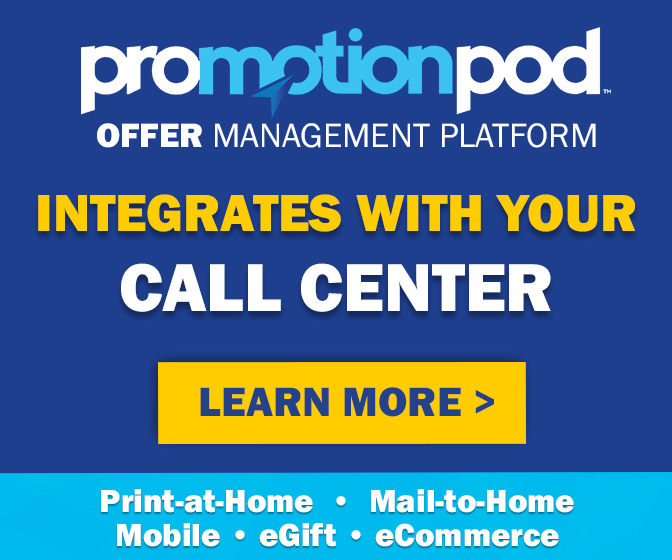 Other retailers only vaguely acknowledged they were having issues, in response to customer complaints. "We apologize for the inconvenience. We're having technical difficulties with our website and app," Ahold Delhaize's Hannaford told customers. "We are currently experiencing technical difficulties," Dollar General representatives said. "Our tech support is working hard to have this resolved."
Most of the affected digital coupon platforms were back online within a day. But depending on the device or browser they're using, some shoppers continue to have problems accessing digital coupons at retailers including Dollar General, Winn-Dixie and BI-LO.
So how does something like this happen? Digital coupon proponents say that, compared to paper, digital coupons are more modern, more convenient and more secure. But that doesn't mean they're any less susceptible to glitches and hiccups than anything else in our digital world. For all of their perceived problems, paper coupons do have a distinct advantage – with the possible exception of having your coupon binder stolen, you're unlikely to find your entire supply of paper coupons vanish in the blink of an eye.
That's one of the reasons that many longtime couponers prefer paper. It's easier to keep track of paper coupons and know when they're coming off correctly. When coupons are virtual and managed by computers, you never know what's going to happen.
Consider what took place at Food Lion a couple of years ago. Many shoppers were pleasantly surprised to find a bunch of free-item offers in their digital coupon gallery, so they selected them, went to the store, bought the items – then found out that the free digital coupons had disappeared. Food Lion blamed "a technical glitch in our system" and said the coupons were not meant to be offered to everyone. So they took them down as soon as they noticed the problem – upsetting shoppers who had already selected them and had no way of knowing they were gone until they were already at the checkout.
Then there was the time a digital coupon glitch caused some stores to shut down altogether. Last November, a digital coupon that wasn't coming off correctly at several Louisville, Kentucky-area Kroger stores caused such chaos, that the stores had to shut their doors and turn away customers for a couple of hours while they worked to resolve the problem.
This week's digital coupon outage didn't cause stores to shut down, but it has caused plenty of grief for shoppers, who've directed their blame at the affected retailers. "I went to use my digital coupons and couldn't because your system was down. I could have saved $6!" one shopper wrote on Dollar General's Facebook page. "The system said it could not connect to the coupon server. Took over 1 hour to get checked out because I missed $30 in digital coupon savings, she had to return all items and do again," another disappointed shopper said. "I walked out and left a cart full on Wednesday… Just a way to get people in the door to spend money hoping they'll just pay it," a third commenter complained.
Quotient boasts that it provides digital coupons for some two dozen retailers, with a total of about 60 million registered users. If digital coupons are indeed the future, couponers and retailers alike can only hope that problems like the one they experienced this week, are left in the past.