It now appears that Dairy Queen can promise you a free Blizzard ice cream treat, not deliver on its promise, and there's nothing you can do about it.
An Oregon woman who didn't get her free Blizzard has abandoned her proposed class-action lawsuit against the restaurant chain, after it pointed out that she gave up her right to sue by accepting the coupon offer in the first place. Now every other customer who might have had their own coupons declined won't be able to share in any potential settlement.
Mariel Spencer of suburban Portland, Oregon sued last year, after Dairy Queen promised a mobile coupon for a free small Blizzard treat to anyone who downloads its mobile app and registers for an account. So she downloaded the Dairy Queen app and activated the coupon to redeem at a local DQ, which was listed in the app as participating in the promotion. But when she got there, she was told the offer was not accepted at that location. And then her coupon expired – unused and worthless.
Dairy Queen has explained that many of its independently-owned franchises don't participate in the free Blizzard promotion, though it seemed unable to explain why its app said those locations actually would accept the coupon.
So Spencer sued in federal court, on behalf of herself and all other similarly affected customers, calling the promotion a "bait and switch", a "ripoff" and a "con". Her lawsuit sought "a gift card for at least five free Blizzards per person", plus legal fees and other financial compensation for Spencer and her attorney.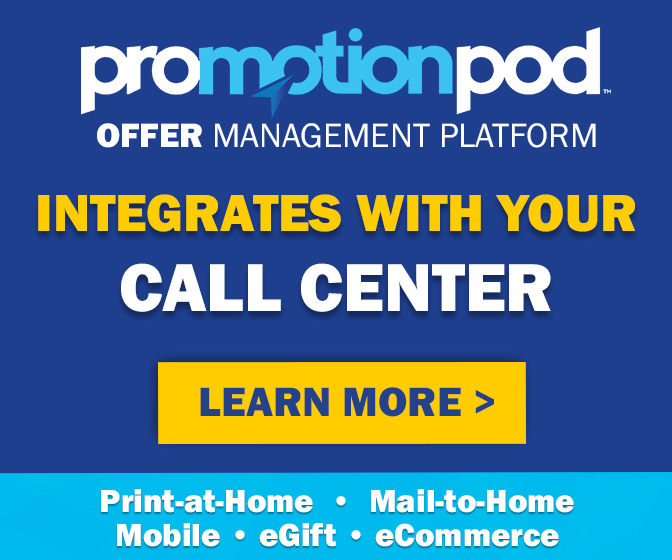 But DQ had an ace up its sleeve.
By downloading and using the app, the company explained to the court, Spencer agreed to the app's terms and conditions, including one specific section that "provides for resolution of most disputes through arbitration instead of jury trial and class actions".
In other words, if you download Dairy Queen's app – you're not allowed to sue.
"Dairy Queen's ripoff clause in its fine print prohibited its customers from joining together or going to court," Spencer's attorney Michael Fuller told Coupons in the News. "Ms. Spencer only became aware of defendant's fine print in this case after she was denied her free Blizzard as promised."
Dairy Queen compelled Spencer into arbitration, where the most she could probably hope for was a replacement coupon for a free Blizzard. So Spencer passed and dropped the case.
Mandatory arbitration clauses have long been a cause of controversy. Several years ago, General Mills slipped a binding arbitration agreement into its terms and conditions, affecting anyone who used its websites, signed up for a newsletter, or even downloaded a digital coupon. The company faced such intense backlash, that it removed the new language days later.
Critics say arbitration heavily favors companies over consumers, who give up their legal rights in order to accept the decision of a company-hired arbitrator. And when consumers can't band together in a class action to try to get companies to pay big money for their alleged misdeeds, most figure that going it alone in search of a small individual settlement just isn't worth the bother.
"Fine-print forced arbitration provisions and class action waivers are effectively licenses to steal small amounts of money from large numbers of consumers," Fuller said. "Until Congress changes the law, this will continue to be the result in these types of small cases."
In the case of Dairy Queen, its arbitration clause could protect the company by discouraging consumers who were given a coupon they couldn't use, from bothering to file a complaint at all. "The nature of the fairly low cost of the product at issue," Spencer's lawsuit explained, "means that very few, if any class members will choose to litigate a claim on an individual basis. This case is only economically viable as a class action."
But it turns out that's not an option, for Spencer or the many other Dairy Queen customers who said they experienced the same problem. Online reviews of the Dairy Queen app are still filled with complaints about free Blizzard coupons that were not honored.
"I pressed the button to redeem the free Blizzard and then I was told that they do not accept coupons… Now my free Blizzard coupon is gone from the app because I tried using it in a location that did not accept any offers," one customer complained. "Both Dairy Queens within 25 miles of my house refused the free Blizzard, claiming that most stores are not capable of utilizing digital coupons," another wrote. "Dairy Queen is notorious for being shady and doing whatever they can to keep customers from taking advantage of their coupons," a third customer alleged.
In response to many of these complaints, Dairy Queen said "a very large percentage of DQ locations do participate in national promotions," and that it is "working diligently with our franchisees to ensure they're supported and prepared to support the mobile app".
And if they don't? Not much you can do, unless you want to go through the cost and hassle of arbitration in the hopes of getting little more than a replacement coupon. So instead of being held accountable for an apparently flawed system, in which customers are offered coupons that are said to be valid at certain locations but really aren't – all Dairy Queen will have to do is stand behind its arbitration clause and hope no one takes it up on the offer.
In explaining why Spencer decided against arbitration, Fuller recalled a comment from former federal judge Richard Posner, who once notably highlighted the benefits of class action lawsuits – and the futility of pursuing a claim when class actions are not permitted. "The realistic alternative to a class action is not 17 million individual suits," he wrote in an oft-quoted opinion, "but zero individual suits, as only a lunatic or a fanatic sues for $30,"
Or, in this case, a few bucks – the cost of a small Dairy Queen blizzard. "Ms. Spencer is neither a lunatic nor a fanatic," Fuller said, "and so no individual arbitration has or will be scheduled."
So if you were hoping for five free Blizzards as compensation for being denied just one, you won't be getting them as part of this case. And the next time you take a company up on its coupon offer, don't forget to read the fine print – so you know just what rights you might be giving up, in exchange for that freebie.
Image source: Dairy Queen