First, Quotient Technology announced the retirement of its flagship Coupons.com. Now it's announcing the retirement of its CEO and founder. But the latter move may not have been entirely its choice.
Quotient this morning announced a "CEO transition plan" that will see current Chief Technology Officer Matthew Krepsik take over from Steven Boal, who founded the company back in 1998 and served as CEO for most of the past quarter century. Boal will retire from the company he started by the end of this year.
Typically a changing of the guard atop a coupon company doesn't merit much notice among consumers, who don't much care who's in charge as long as the coupons keep coming. But this move comes at a time of major changes in the industry and in the company, amid intense scrutiny from impatient investors who believe Quotient hasn't adapted nimbly, or profitably, enough.
Quotient's announcement makes scant mention of Engaged Capital, the activist investor group that last fall publicly called out the company's "consistently poor performance," and called on the board of directors to "act decisively to change the company's direction." Quotient went public in 2014, revealing that it had never been profitable, and its stock price has hovered recently near all-time lows. Engaged followed up its public letter late last month by nominating two directors to the company's board, one of whom it suggested in a regulatory filing might become "the interim chief executive officer or chief executive officer of the company."
Quotient's announcement today said it "regularly engages with its shareholders," including Engaged, but that "the CEO transition announced today follows a nearly year-long planning by the board." The announcement said the company was receptive to one of Engaged's board nominees – though not as interim or permanent CEO – and it did not have anything to say about the other.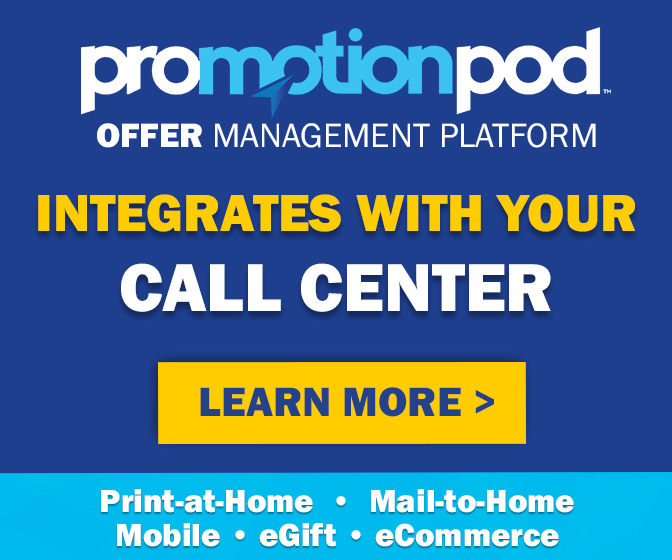 Engaged did not immediately respond to a request for comment about whether it considered Quotient's proposed changes to be satisfactory.
All of this turmoil at the top comes as Quotient tries to navigate major transitions in the coupon industry and in its own business model. When Boal founded the company, what eventually became Coupons.com was the centerpiece – offering a then-novel digital/paper hybrid, where coupons would be made available online and shoppers could print them out to use in the store. Over time, Quotient turned its attention to digital coupons, then digital rebates, then other forms of digital marketing. The changes culminated in the company's announcement last month that it would retire the Coupons.com name, website and app altogether by the end of this year.
During Boal's tenure, Quotient tried diversifying into receipt-printed coupons via a partnership with Albertsons, a deal that later collapsed and led to an ongoing lawsuit. The company also tried diversifying into rebates instead of coupons, by purchasing, then retiring, then reviving the Shopmium cash-back app. While a number of companies in the coupon industry have announced plans to begin offering universal digital coupons, which can be downloaded directly to a mobile device and used anywhere coupons are accepted, Quotient has not gotten on board with the initiative, calling it "a concept that will take years to materialize, if it ever does."
"We believe the company offers attractive solutions," Engaged said of Quotient in its letter last fall, suggesting that it doesn't have a problem with the company's strategy in moving away from printable coupons to other offerings. But Quotient's "peers have prospered," Engaged pointed out, concluding that Quotient must be "suffering from a company-specific problem, not an industry- or market-wide issue."
For his part, Boal praised the company in a statement this morning, for "successfully executing on its turn-around strategy," and that "now is the right time to initiate this transition of leadership responsibilities."
As consumers well know, the coupon industry has undergone big changes in recent years – not all of them for the better, as the ongoing shift from paper to digital has resulted in fewer coupons overall and fewer coupons that shoppers actually want to use. Now, a change at the top could help determine the direction of one major coupon company, as it works to stay relevant to shoppers, useful for advertisers – and, investors hope, profitable for shareholders in the process.