For grocery manufacturers, the cost of doing business is going up, and they're still facing challenges keeping items in production and in stock. So coupons and deals in the grocery store aren't as prevalent as you might want or expect these days.
So what's other retailers' excuse?
Everyone has to eat, so financially-pinched shoppers are more likely to buy groceries regardless of price, while cutting back on discretionary items like clothing, housewares and entertainment. Retailers that sell those discretionary items face their own supply chain and cost challenges. But as the holiday season approaches, they're faced with a stark choice – they can go easy on the promotions and risk losing customers, or ramp up the deals and risk their own profitability.
Many retailers have indicated they plan to do both. But threading that needle won't be easy.
"We sell discretionary items," Kohl's Chief Financial Officer Jill Timm told investors at the recent Goldman Sachs Global Retailing Conference. "So when you don't sell something you need, but rather something you want, that's where the wallet gets a little tightened. So value becomes incredibly important."
But profitability is important, too. So don't look for the historically-promotional Kohl's to quit offering coupons and deals. It's just that the discounts might not be quite as deep as they used to be.
Kohl's had already launched an effort earlier this year to streamline and simplify its promotions. "If you go back to pre-pandemic, we would have given you a 20% off coupon with another 15% off home, and there's a lot of stacking that didn't work for the customer," Timm said. "We're not going to move back to that level."
Instead, Kohl's may sneak in some stealth price increases that aren't technically price increases at all, thanks to promotions that make you feel like you're still getting a deal. "If we had given you a 25% off coupon last year, and you get a 20% off coupon this year, it's a way to take price without really changing anything," Timm explained. "And the consumer is still seeing a value in that coupon."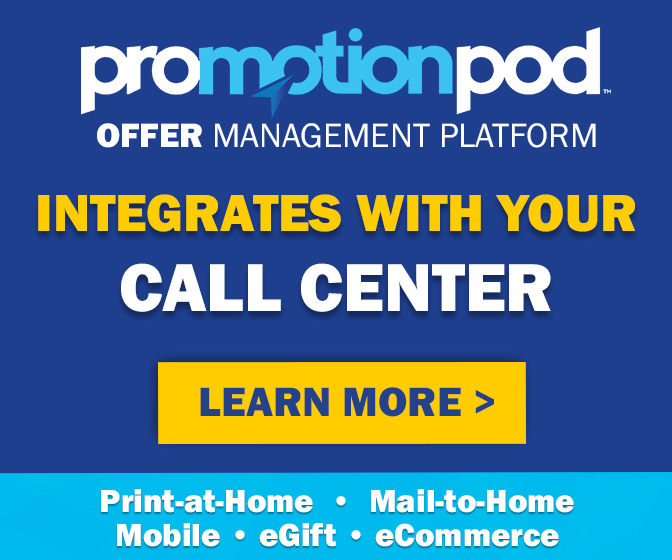 Bath & Body Works outlined a similar strategy. "Pre-pandemic, you may have seen a multiple deal from us on soap, 6 for $26," Chief Financial Officer Wendy Arlin told the same investors conference. "Now we've adjusted that promotion to 5 for $25. So a customer still comes in and says, 'Oh, I get 5 for $25′ and there's excitement, but it actually is a price up."
Arlin described a process that involves lots of testing to see what works. "Our customer loves a deal, and so we have to be very careful to price in a way that it still resonates with the customer," she said.
Even a retailer like Nordstrom is feeling the pinch. "We're not a price promotional retailer," CEO Erik Nordstrom told the conference. "We're not a retailer that relies on the 1-day sales, the friends and family sales, those types of things." Yet Nordstrom also expects to see more markdowns and deals from its competitors this holiday season, as they're faced with a glut of inventory that cautious shoppers just aren't buying. "We think the second half is going to be very promotional compared to '19. And '19 was pretty promotional," Nordstrom CFO Anne Bramman said.
Kohl's and Bath & Body Works aren't ready to go that far yet. Looking to the holiday season, Kohl's is "planning for it to be more promotional," Timm said, but "less promotional than we were in 2019." Bath & Body Works' Arlin said her company is "anticipating being slightly more promotional than we were last year, but still substantially less promotional than we would have been for 2019 or pre pandemic."
Part of their strategy is offering more targeted, personalized offers, a strategy that technology has largely made possible. "We used to be in newspapers, and you had to decide eight weeks before you would release what was going to be on sale," Dick's Sporting Goods CEO Lauren Hobart told the conference. "That's completely gone now. As we've moved into digital channels, we can be very surgical" with offers.
She, too, expected "some normalization of promotions, because it was so very benign for the past few years." But even "normal" these days, is relative. "What you might have seen in 2019 or before is x percent or dollars off the website for the day, or a store-wide promotion or a whole category," she said. But not this year. "We're not going anywhere back to what 2019 looked like," Hobart pledged.
Shoppers tend to expect deals during the holiday season, especially when they have less money to spend like they do this year. But retailers are feeling the effects of inflation, too. So they have to balance shoppers' expectations, with their own need to turn a profit.
"You have to be careful," Bath & Body Works' Arlin said. "If you have got a customer going in to buy a gift for someone, and they see that this retailer has a deal and this retailer doesn't," that could make the difference between a paying customer and a lost customer.
So keep your eyes peeled for deals in the months ahead. Coupons and discounts could make the difference between a retailer that gets your business – and a retailer that doesn't.
Image source: bfishadow