Consumer groups have called attention to the issue. State lawmakers have looked into it. Now, members of Congress have asked federal regulators to weigh in on what can be done to ensure digital coupons aren't discriminatory against those who don't have access to them.
Democratic U.S. Representative Marilyn Strickland of Washington state has sent a letter, co-signed by more than a dozen Congressional colleagues, to the Federal Trade Commission's Bureau of Consumer Protection. In it, she urges the agency to open an investigation "to examine the harm that the lack of access to store-issued digital coupons is having on consumers, particularly senior citizens, low income-individuals, and those without internet access or digital devices."
"Coupons are a very regular part of how folks are attracted to a store," Strickland told Coupons in the News. "So I have nothing against retailers using coupons. But be transparent about it, and make sure that if people are able to get discounts on your product, that it's accessible to all people."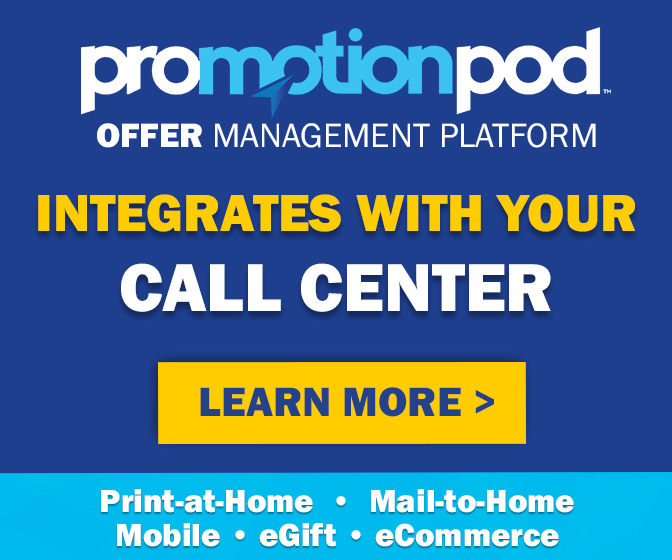 Consumer groups led by Consumer World founder Edgar Dworsky first brought public attention to this "digital divide" more than a year ago. That helped generate media coverage of the issue, which in turn led to state-level efforts to address it, and even some changes at some retailers.
Strickland says the issue first came to her attention in a personal way. "A friend of mine was in the checkout line at a grocery store," she recounted. "She noticed the person in front of her had her phone, and the checker had scanned a coupon. And she said, oh, is there a coupon available?" When the cashier told her friend the coupon was only available digitally, "she said, I don't have access to that, can you just give me a paper coupon? And the woman said it wasn't available."
Her friend asked her if there was anything Congress could do, Strickland recalled. So she huddled with her staff and decided to send a letter to the FTC. "The Federal Trade Commission's Bureau of Consumer Protection is responsible for stopping unfair, deceptive, and fraudulent business practices," the letter reads. "Limiting store-issued coupons to a digital format is discriminatory, perpetuates inequality and further widens the digital divide," it goes on. "This is a digital equity issue, and the Federal Trade Commission's Bureau of Consumer Protection has the authority to take action now."
Seniors and lower-income shoppers are less likely to have access to technology or the internet, Strickland pointed out. And "even if you have access to digital coupons, they can be challenging to use," she told Coupons in the News. "The interface is challenging. So I think the question really becomes, how are these things working, are they fair, are they equitable, are they engaging in bait and switch?… I think we have to be very very clear and transparent about what it is we're asking people to do."
When Consumer World first raised the issue last year, it was specifically focused on digital-only deals advertised in grocery circulars. The discounts may appear to some shoppers to be sale prices available to everyone, but they're really the final price you'd pay after using a digital coupon or a loyalty discount. As the story gained media attention, the issue morphed into a broader concern about digital coupons in general and whether they were fair to shoppers without digital access. That's what prompted state legislators in New Jersey, followed by at least two other states, to propose legislation requiring any retailer offering digital discounts to make available an equivalent paper coupon or an "in-store alternative of identical value" for the benefit of those who are not digitally-engaged.
While some retailers have since expanded access to digital coupons on their own volition, none of those state proposals ended up becoming law this year. But Consumer World's Dworksy hopes the new federal initiative will produce results. "I think it is great that the issue has reached at least one person in Congress and the FTC has been invited to examine the issue," Dworsky told Coupons in the News. "To fail to make accommodations for those without internet access or a smartphone when many offline alternatives are readily available strikes me as decidedly unfair. I hope the FTC takes up the issue."
When asked for comment, an FTC spokesman said the agency "does not speculate on whether it will investigate any person or conduct, and does not confirm or deny the existence of investigations," but "we do respond to every letter we get from Congress." Strickland said that response has not been received yet, but "things don't always happen immediately… We're going to let them do their due diligence and gather the information."
As to what remedy she envisions, "sometimes it's an administrative fix that the FTC can handle, or it may require some sort of legislation," she said. "I keep an open mind, let's take the path which can get us results sooner than later."
One could make the argument that coupons and discounts have never been completely fair, or free. You have to buy a Sunday newspaper to get the weekly insert coupons, after all, or pay for a Costco membership for access to their discounted prices. So if you need an internet connection to access digital coupons, well, sometimes it costs money to save money.
But for Consumer World, for state legislators who've expressed concern, for shoppers who are digitally-disengaged, and for Strickland and her colleagues, the goal is to make sure that digital discounts don't deepen already-existing inequities between the haves and the have-nots, or the tech-savvy and the tech-challenged. "So much about technology can be very good and very empowering and make things easier," Strickland said. "But we don't want to inadvertently leave people behind."
So if you've ever been frustrated with digital discounts and thought "there oughta be a law" – if advocates have their way, someday soon, there just might.