Despite some alarmist headlines this year that the cost of a Thanksgiving dinner is higher than ever, it's actually not so bad. So let us be the first to alarm you with the real headline – next year, you may need to take out a new mortgage to afford a turkey!
The American Farm Bureau Federation's annual price survey of typical Thanksgiving dishes finds that the average cost of a dinner for ten is $49.48 – the highest since the survey began 26 years ago. "Rising Thanksgiving Costs May Gobble Up Your Paycheck" blared an InvestorPlace headline. "Turkey prices gobble up more of Thanksgiving bill" warned USA Today.
But wait. In total, the price is up just 28 cents from last year. So hardly a budget-buster. And among individual items on the menu, stuffing, sweet potatoes, cranberries, milk, whipped cream and pumpkin pie makings actually are all less expensive than last year. It's the turkey that did it. The AFBF says turkey prices are up an average of 4 cents per pound this year. It's apparently worse in some areas – a separate, local survey from the Scranton Times Tribune found that turkey prices there are up 29 cents per pound.
Both surveys actually exclude sale prices, coupons and promotions, though. And who buys a Thanksgiving turkey at full price? Many supermarkets are selling turkeys for pennies per pound, while others are offering free turkeys: ShopRite and Ingles are giving away turkeys to anyone who spends $300 on groceries between now and Thanksgiving. Giant Food Stores is offering a free bird for anyone who racks up 400 loyalty program points. Giant Eagle is having a Facebook contest to give away a thousand free turkeys. And Brookshire's has flipped things around, offering a full assortment of free side dishes with any turkey purchase.
Such promotions represent "a typical strategy to get the last-minute shoppers into your stores," an AFBF spokesperson tells the Palm Beach Post. "While you are there, you will pick up all the other items." And hopefully, for the stores, you'll spend freely on all those other items. "They aren't winning or losing the year on turkeys," a retail consultant tells Maine's Press Herald. "It's the roasting pan, general merchandise and utensils — that's the stuff that makes the money."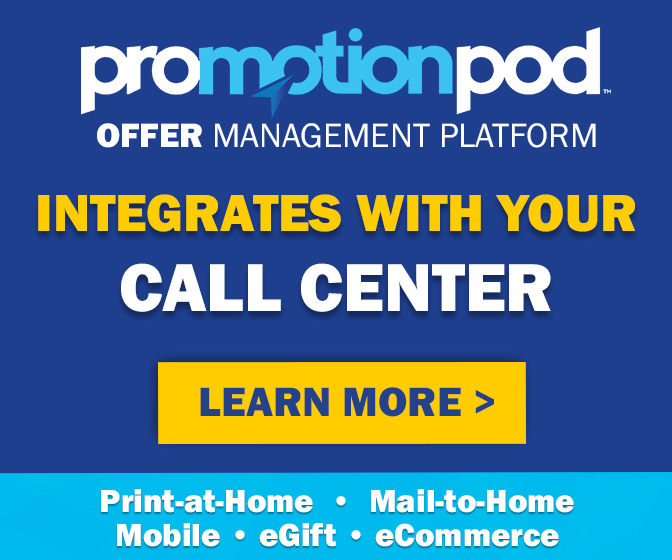 The country's largest retailer, Walmart, is staying out of the free turkey game. "We aren't in the business of high-low pricing or gimmicks like pre-qualifiers and loyalty cards," a store executive said. "Our goal is to provide customers with low prices on everything, every day."
No matter where you buy your turkey, some had expected the price to be much higher this year. A summertime drought in the Midwest and South drove up the price of grain used to feed poultry and livestock. Last month, the Wall Street Journal reports, a California poultry producer filed for bankruptcy, saying it simply couldn't afford the feed to ramp up production for Thanksgiving. Other companies managed, and fortunately for consumers, many retailers locked in their prices this year before the drought. "This is not an industry where you can just sit down with the buyer and say, 'My input costs have gone up, we're going to need higher prices,'" an analyst told the Journal.
That's the good news. The bad news is that prices for next year are not yet locked in. And that's when things could get rough. One analyst tells U.S. News & World Report that prices for dairy products, then meat, then just about anything containing grain or corn syrup will start to rise in 2013. "It'll be a gradual, spread-out thing. But over the course of the year, consumers and food prices will certainly feel it." And by next Thanksgiving, that turkey could cost you much, much more.
Or maybe the turkey will still be cheap, or free, and you'll just be paying out the nose for everything else. "Smart retailers will be looking to absorb the costs they can, and spread any of the price increases across other categories," a retail consultant tells Reuters. The same analyst tells the Press Herald that grocery stores make one-quarter of their annual sales in November and December. So they can't afford to lose any customers this time of year – even if it means giving away the main holiday dish. The president of Hannaford supermarkets tells the newspaper that they make more money recycling the boxes the turkeys are shipped in, than on the turkeys themselves.
In an increasingly competitive environment, even if stores can't afford to offer great deals on turkey next year, they probably can't afford not to. Otherwise, fickle shoppers may seek out a better deal somewhere else. "I go to Walmart, Hannaford, Shaw's – whatever has the best price on the things I need," one shopper told the Press Herald. When it comes to store loyalty during a make-or-break holiday season for many retailers, "I'm loyal to good prices," she said.
A sentiment that just might encourage stores to keep those turkey deals coming next year. But better buy an extra turkey this year – just in case.