So far this year, at least nine grocery chains have come under new ownership. Could your store be the tenth?
Kroger's announcement last week that it's buying Harris Teeter represents the biggest, and latest, deal in the grocery merger and acquisition game (read: "Sold! Kroger Buys Harris Teeter"). About six weeks earlier, Bi-Lo scooped up Sweetbay, Harveys and Reid's (read: "Sold! What Will Become of Sweetbay, Harveys and Reid's?"). And two months before that, a group led by Cerberus Capital Management finalized its purchase of Acme, Albertsons, Jewel-Osco, Shaw's and Star Market (read: "Changes Coming to Albertsons, Acme, Jewel, Shaw's and Star Market").
The verdict is still out among shoppers of those stores, about whether the new owners are welcome or unwanted. But before they can even get their bearings, there may be some more deals in the works that could leave even more shoppers feeling unsettled.
Here's a roundup of what various analysts are saying, about what grocery chains could be ripe for the picking. Is your store on the list?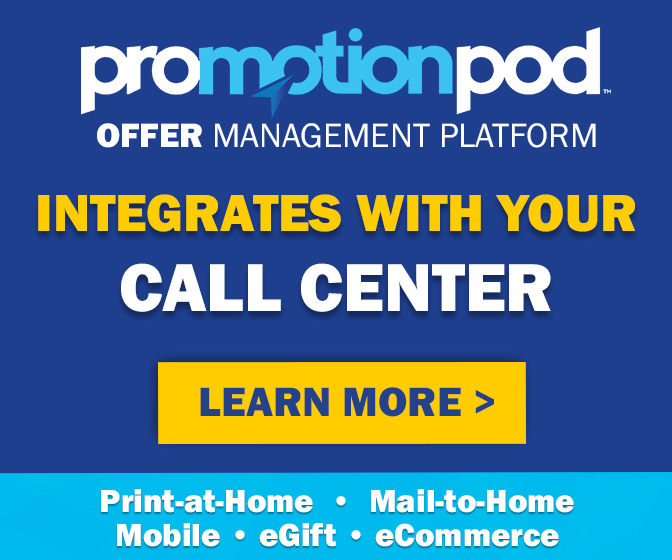 Ingles
The North Carolina-based chain has been pegged as a possible takeover target for some time now. But the Kroger-Harris Teeter deal has just refueled the speculation. Ingles already competes head to head with both Kroger and Harris Teeter in many Southern states. A stronger, newly combined Kroger-Harris Teeter, together with a rapidly-expanding Publix, which is moving into Ingles' home turf of North Carolina, might finally prompt Ingles to pack it in.
Besides, the investing site Seeking Alpha makes a convincing case that Ingles could be a prime consolation prize for the bidders who lost out on Harris Teeter. They both serve the same general geographic area, and have a similar number of stores (roughly 200 each). And Ingles is less upscale and more rural than Harris Teeter, so its purchase price could be less than what Kroger coughed up. Some analysts said Giant and Stop & Shop owner Royal Ahold was a likely candidate to acquire Harris Teeter, were it not for the premium price. Purchasing Ingles could allow it to expand, at a discount. "The sector is ripe for acquisitions," Seeking Alpha contends, "and Ingles would appear to be the next logical dance partner."
Food City
Otherwise known as K-VA-T Foodstores, which doesn't exactly roll off the tongue, Food City is another Southern chain with about 100 stores in Kentucky, Virginia and Tennessee (hence the "K", "VA" and "T" in its name). The investing site The Street says the chain could be an attractive regional target if Royal Ahold wants to move south, or Publix wants to move north – or if Kroger or Bi-Lo are still in an acquisitive mood and want to scoop up some more stores.
Hannaford, Bottom Dollar
The Street also cites sources as saying Delhaize is looking to unload more of its grocery chains, after selling Sweetbay, Harveys and Reid's to Bi-Lo. Food Lion is its strongest asset, and the one it's lavished most of its attention on in refreshing the brand. So selling off one or both of its remaining chains, Hannaford and/or Bottom Dollar, could provide an influx of cash that could be invested in Food Lion instead.
H-E-B
This is a long shot, InvestorPlace contributor Will Ashworth allows. But, "I'm going to suggest," he writes, "that Charles Butt and family sell their beloved H-E-B Grocery Stores in Texas to employee-owned, Florida-based Publix for a boatload of money." He sees synergies and dollar signs, but comes back down to earth to admit that "it likely won't happen in my lifetime, but that would be one heck of a merger."
Raley's
Any privately-held, family-owned chain is a prime target for speculation about a possible takeover. And Northern California-based Raley's has been the subject of speculation for years. And the name that keeps coming up any time someone discusses a possible sale of Raley's, is Kroger. Kroger already owns Southern California's Ralphs, and Fred Meyer stores in Oregon and Washington, among other places. So getting into Northern California could give it an even stronger foothold all up and down the Pacific Coast.
Raley's denies it's for sale. But even if it was, would Kroger even have an appetite to buy? Harris Teeter wasn't cheap, but Kroger still has some spare cash. "I don't think this is necessarily the end of Kroger's moves," retail analyst Garrick Brown told the Sacramento Business Journal. "I don't think (the Harris Teeter sale) rules out a possible Raley's deal."
Jewel-Osco, Acme, Shaw's, Star Market
Yes, they were just acquired by Cerberus. But that's no guarantee they'll stay with Cerberus. The new owner is spending a lot of time, money and energy on improving the down-on-their-luck chains' image with customers. But many retail analysts say that's just what Cerberus does – it improves stores, in order to turn around and sell them for a profit.
Analysts believe Shaw's and Star Market could be sold piecemeal, to competitors like Market Basket, Big Y and Price Chopper. Acme may either survive as a much smaller chain, or be sold off for the value of its real estate.
As for Jewel-Osco – Kroger, again, is seen as a potential buyer. And if Kroger isn't ready to make another big purchase just yet, that's okay. Cerberus can wait. "The firm needs time to gussy up Jewel to fetch a higher sale price," writes Joe Cahill of Crain's Chicago Business. Grocery industry consultant Bill Bishop tells him a deal could still happen, especially if Cerberus specifically tailors its changes at Jewel to suit Kroger's preferences.
Fresh & Easy, Food Emporium, Gelson's Markets
If none of the other previously-mentioned stores are sold, one or all of this trio most likely will be. Tesco has been shopping around Fresh & Easy (read: "Disastrous Grocery Experiment Was Not So 'F & Easy' After All"), A&P is trying to sell the Food Emporium (read: "New York's Loss Could Be Northeast's Gain") and the small Southern California chain Gelson's Markets said this week that it's considering a possible sale. None would represent as big a buy as we've seen so far this year, but they're the most likely of the bunch to change hands before the year is over.
In the end, whichever of these deals happen, will it be good or bad for shoppers? That depends. While Cerberus is spiffing up its stores, to shoppers' delight, Kroger is merely promising not to ruin Harris Teeter. And everyone seems to be promising lower prices. Yet a U.S. Department of Agriculture report cited the history of supermarket concentration and consolidation, in saying lower prices are not likely to last. "The relationship between price and concentration has been explored extensively," the report reads, "and the overwhelming consensus is that prices rise — and, in general, supermarkets set prices less competitively — as concentration increases."
There's a lot of money changing hands in the grocery industry these days. Only problem is, more of it could end up coming out of your own pocket.