If you want to buy dirt cheap groceries, at a place that doesn't take coupons, you can go to Aldi. If you want specialty items, from a place that doesn't take coupons, there's Trader Joe's. And if you want a little of everything, at a place where the cashiers may decide not to take many of your coupons because they don't feel like it, there's Walmart.
Whatever happened to the regular old grocery store – you know, the place that sells regular old groceries and happily takes all your coupons? Today's plethora of specialty stores, on both the high and low end, is increasingly putting the squeeze on the middle. So is the good old fashioned grocery store about to go the way of the neighborhood bookstore and record store, and disappear?
It may sound outlandish – everyone's got to eat, after all – but look no further than the Windy City to see it happening right before our eyes.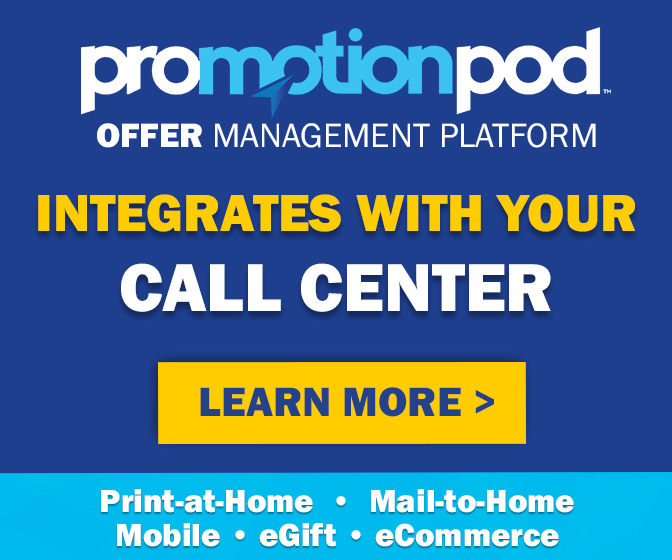 The supermarket scene in Chicago was shaken up this time last week, when Safeway announced it was cutting its losses and exiting the market, leaving the future of its 72 Dominick's grocery stores in doubt. It hopes to sell them, one by one if necessary, but closing stores remains a distinct possibility. Either way, Domnick's will soon be history, leaving Jewel-Osco as the last big traditional grocery chain in the market.
Why does that matter? Well, think about any major U.S. city. Depending where you go, there may be a Safeway and an Albertsons, a Publix and a Winn-Dixie, a Shaw's and a Stop & Shop. It's a Coke-and-Pepsi world, with most metropolitan areas having at least two major grocery choices.
That won't be the case anymore in the country's third largest city. If Chicagoans want a traditional grocery shopping experience where they can get all their food and household goods, take advantage of weekly sales, use their coupons and get in and out reasonably quickly, there's Jewel-Osco, plus a smattering of independent grocery stores – and that's it. And that's assuming Jewel-Osco even survives. When its new owners took over earlier this year, many retail analysts predicted the stores would eventually be sold off one by one – just like what's happening to Dominick's now.
"I'm not pleased with the grocery options in the Chicago area," writes Chicago blogger Charles W. Johnson, in a post on ChicagoNow bluntly titled "Why Grocery Shopping in the Chicago Area Sucks". "Although we do have more options than before," he writes, "there is no one stop shopping for everything you need food wise, it takes a few trips to a few places to get what you need."
You can get a lot of things at a discounter like Aldi, and a specialty store like Trader Joe's, but sometimes you still need a regular grocery store to get the rest of the everyday items you need. So what happens when your regular store isn't around anymore?
Some don't think that's a bad thing. "Chicago may be the first major market without a single dominant chain," Supermarket Guru Phil Lempert told the Chicago Tribune. He envisions an even better future, with "a return to smaller stores and personalization. Maybe Chicago takes the lead on that."
Others think it has more to do with Chicago's shortcomings, than a sign of things to come for everyone else. "Innovative and transformational formats have been slow to enter Chicago," Jon Hauptman, a partner at the Chicago-area retail consultant Willard Bishop, told Coupons in the News. The two traditional grocery chains, Jewel and Dominick's, "operated in the 'unsustainable' middle ground," he said, with "very good, but not 'great' stores. They had little incentive to change for a long time and it caught up to them."
So is it possible to survive in that "unsustainable" middle ground anymore? The nation's largest, and most successful, traditional grocery chain is not succeeding by standing still – it's arguably going a bit downscale. Kroger is increasingly adopting the "everyday low prices" (EDLP) strategy more closely associated with Walmart, as it lowers prices and eliminates perks like double coupons. At the same time, it's ensuring that it's covering all of its bases, by going more upscale with its recent purchase of Harris Teeter, and even more downscale with stores like its discount Food 4 Less chain.
Other traditional grocery chains may face a similar choice: transform, or die. That could mean your regular, traditional grocery store might start fancying things up – raising prices and the level of service, and de-emphasizing sales and coupons in the process. Or it could go the EDLP route – lowering prices, and de-emphasizing sales and coupons in the process. Either way, it may not be good news if you're a fan of sales and coupons.
Hauptman thinks there's another possibility. "I think other markets have already gone through this process and have recalibrated the competitive mix. Chicago is just a little behind." Maybe another big grocery chain like Kroger or Hy-Vee will come into Chicago and re-establish the city's two-major-supermarkets equilibrium, and everything will be back to normal.
That runs counter to Lempert's prediction. He thinks Chicago is onto something. "The world has changed," he told the Tribune. "I don't think we're ever going back to having one or two major players with 50,000- to 70,000-square-foot stores in a marketplace."
If that proves to be true, someday we'll all be running all over town to get our groceries from discounters, specialty stores, dollar stores, gourmet shops and – yes – Walmart. Which raises an interesting point. It's still possible for a retailer to survive in that "unsustainable" middle ground, argues retail analyst David Livingston. "Walmart is the new 'middle'," he told Coupons in the News.
Now that's food for thought.