Yet another set of supermarket chains is jumping on board the no-loyalty-card-required bandwagon. Six weeks ago, it was A&P-owned Waldbaums that ditched its my+REWARDS Card. Now corporate cousin Pathmark – which was one of the first grocery chains to sign on for a primitive loyalty program test back in 1989 – has announced the end of its Pathmark PERKS Card effective this week. There's also speculation, and unconfirmed reports, that A&P-owned Superfresh, Food Basics, Food Emporium and/or A&P itself could be next. And it all comes on the heels of Albertsons, ACME, Jewel-Osco, Shaw's and Star Market ditching their own loyalty programs.
If you're keeping count, that's eight – and possibly as many as a dozen – North American grocery chains that have wiped out their loyalty programs in the past year. Could yours be next on the chopping block?
Maybe, maybe not.
When the Albertsons-owned stores discontinued their loyalty programs last year, some headline-writers were quick to sound the death knell for supermarket loyalty cards. Five supermarkets killing off their loyalty programs all at once! It must be a trend!
Of course, that thinking ignored the fact that all of the stores had recently been purchased by a company whose stores didn't have loyalty programs of their own. So the move was more about creating a consistent corporate culture, at a company that didn't find the customer purchasing data associated with its loyalty programs to be particularly useful.
When Safeway's Canadian division shelved its loyalty card earlier this year, it was a similar story – the division had recently been purchased by another grocery chain that didn't have a Safeway-style discount-based loyalty program.
A&P's motivation for losing some, or all, of its stores' loyalty programs is not clear. Company representatives did not respond to several requests for comment, and there's no indication that they've talked about the change to anyone else in the media either. About all they've had to say, has come in the form of announcements about "hassle-free savings" in their weekly circulars, and chirpy Facebook posts that promise "the same great savings each week, but now you do not need a store card to get those savings, you will get them automatically."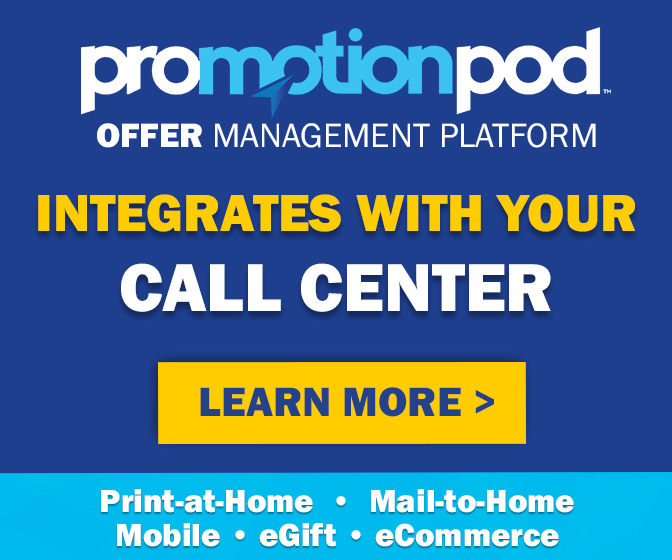 (Update: A&P spokesperson Dana Gentile told Coupons in the News that "our goals are to make it easier for our customers when purchasing our weekly sales items and to offer the best prices on core items such as milk, baby carrots, Tide and Cheerios, to name a few. We believe one way to make it easier for our customers to shop our stores is to provide them with Hassle-Free Savings, i.e. savings without a loyalty card.")
In addition, all of the A&P-owned stores, with the exception of the premium-priced Food Emporium, have announced a new low-price campaign, with reduced regular prices on thousands of items.
It's long been assumed that the once-mighty, but much-diminished, A&P is ripe for a buyout by one of the bigger players – perhaps one that doesn't have a loyalty program. Could streamlining its operations and losing its loyalty programs, be a pre-emptive move to make A&P more attractive for a sale?
Albertsons is already in the process of buying Safeway (fueling speculation that Safeway's Club Card loyalty program could be next on the chopping block). That merger will give the company a huge presence throughout the country – with the exception of the New York region, where the majority of A&P's stores are located. A "hassle-free" cardless savings program at A&P's stores just might make for a "hassle-free" acquisition.
Then again, Albertsons' biggest competitor, Kroger, also has stores across the country – with a notable gap in the Northeast. Kroger has invested heavily in its loyalty program, and mines its customer data like no other. By wiping out its inferior loyalty program, A&P could be clearing the way for the big boys at Kroger to take over and do things the right way.
Either way, as the largest supermarket chain in the country, Kroger has bet big on loyalty and shows no signs whatsoever that it's considering joining the no-loyalty-card contingent. So it's premature to declare supermarket loyalty programs dead and over with.
They just need to evolve, to survive. A 2013 report from the loyalty research firm Colloquy found that supermarket loyalty membership was no longer growing. In order for existing grocery loyalty programs to succeed, "the overall focus must shift from acquiring new memberships to better engaging the customer base and driving repeat purchase behaviors," the report recommended.
Kroger uses its loyalty data to provide personalized coupons and fuel rewards. Other stores merely force shoppers to swipe a card, just to get the prices advertised in the weekly circular. That hardly counts as "better engaging the customer base" – so those who don't do it well, are now choosing not to do it at all.
So if you like the perks associated with your store's loyalty program, perhaps your store is doing it right. If you don't see the point of having to swipe a card every time you shop – then maybe your store will be next to jump aboard the "hassle-free savings" express.