Need something to make for dinner, but you don't pass a grocery store on your way home from work? Need to pick up a prescription but don't want to have to make a separate stop for groceries? The country's largest supermarket chain and one of the largest drug store chains think they have the solution.
Kroger and Walgreens this morning announced a new pilot program in which several Walgreens locations will feature a Kroger store-within-a-store, offering everything from fresh food to frozen and packaged products, to meal kits. "Kroger Express" is already up and running in a Walgreens location in Florence, Kentucky, and a dozen more will open in the new year in various Northern Kentucky Walgreens stores, just over the Ohio River from Kroger's Cincinnati headquarters.
Kroger Express is an expansion of a pilot partnership first launched in October. That's when the same 13 Northern Kentucky stores began offering what Kroger and Walgreens promoted as "one-stop shopping", albeit in a more modest form. The initial announcement said that various Kroger-branded items would be available inside the Walgreens stores, which would also serve as alternate pickup locations for Kroger shoppers who ordered their groceries online.
Today's announcement comes much closer to offering true "one-stop shopping". The Kroger Express section of each Walgreens store will look like a mini-grocery store complete with Kroger signage, offering fresh produce, meat, dairy, frozen food, Kroger- and national-brand packaged products and meal kits from Home Chef, which Kroger acquired earlier this year. Kroger has specially selected about 2,300 products, based on customer data indicating what items shoppers are most likely to want to buy on a "fill-in" shopping trip designed to hold them over until their next supermarket visit. The Kroger Express sections will take up about a third of the floor space of each Walgreens store.
"We are redefining the customer experience in a variety of ways… We are excited to enter the next phase of the pilot," Kroger's senior vice president of merchandising Robert Clark said in a statement. "We're pleased to continue working together to explore new concepts that expand product selection to provide a better shopping experience and greater value for our customers," added Walgreens' president of operations Richard Ashworth.
In a separate but related partnership, the two retailers announced that Kroger will make Home Chef Express meal kits available in 65 Walgreens locations in the Chicago area. During the pilot program, Walgreens will offer a rotating selection of three meal kit options, updated every other week.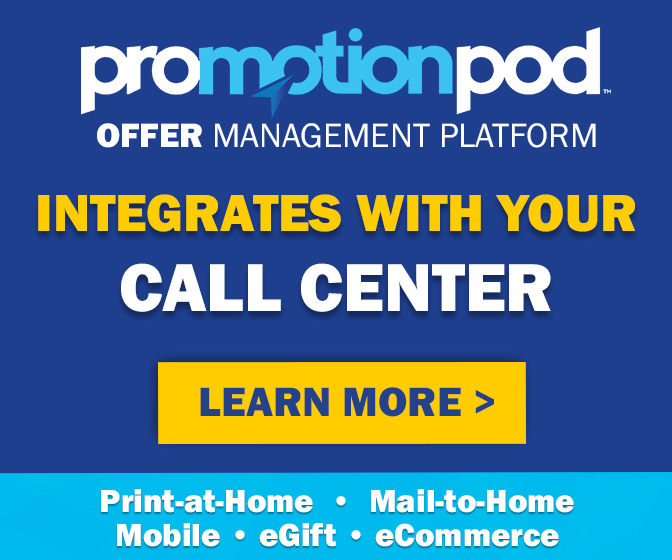 "The Walgreens expansion provides more Chicagoans convenient access to a quick, simple meal," said Clark.
Since Kroger and Walgreens are still separate companies, they aren't integrating their promotions and loyalty programs. So if you have a Kroger coupon or a Kroger Plus loyalty card, don't expect to be able to use either of them at Walgreens. You should, however, be able to use any applicable Walgreens digital coupons or Balance Rewards points on purchases of Kroger products at Walgreens. But if an item is on sale at Kroger, it's unlikely to be on sale for the same price at Walgreens.
In fact, Kroger and Walgreens didn't offer any details about pricing, and whether the regular prices of the Kroger products sold at Walgreens will be the same as they are at nearby Kroger stores. But don't be surprised if you end up paying a little more at Walgreens – convenience comes at a cost, after all.
The announcement comes at an interesting time, as Walgreens and its main competitor begin heading down somewhat divergent paths. Just last week, CVS closed on its purchase of the health insurer Aetna, and described plans to cut back on the amount of retail products offered in its stores, in order to expand its focus on health care and wellness. Walgreens, on the other hand, is now doubling down on the retail side of its stores, offering even more convenience items alongside its pharmacy and health and wellness products.
That makes Walgreens a bit more like a dollar store, in terms of trying to become a one-stop shop. Chains like Dollar General and Family Dollar have been devoting more store space to fresh, refrigerated and frozen food. But it's been a long process, trying to transform their stores physically and train their shoppers psychologically to think of dollar stores as legitimate places to buy groceries. Most Walgreens locations already offer a selection of packaged, refrigerated and frozen food. But the food section is more of a place where you'd grab a few things if you're desperate – you wouldn't really do your grocery shopping there.
By partnering with Kroger, however, Walgreens can get a legitimate grocery section up and running in no time. And shoppers who know and trust the Kroger name can be confident they're getting good stuff, and not taking a chance on sketchy drug store food.
For now, both retailers are emphasizing that this is a test that they hope to learn from before making any decisions about whether to expand it nationwide. So as they test and learn, keep an eye out at your local Walgreens store. Whether you shop online, at a dollar store, at a big-box store like Walmart or Target, or now at a drug store – getting groceries without even visiting a grocery store has never been so easy.
Image source: Kroger