A former coupon executive, whom a federal judge called a "Jekyll-and-Hyde individual" responsible for the most sophisticated fraud scheme he had ever seen, will remain behind bars to serve out his sentence – despite his claim that doing so amounts to a "death sentence" for coupon fraud.
Three and a half years after he was sentenced to serve ten years in prison, and three months after 67-year-old Chris Balsiger argued that his "continued confinement in federal prison places him in grave danger of exposure to COVID-19," the judge in the case has denied his urgent request for early release and ordered him to stay right where he is – at a federal correctional institution outside of El Paso, Texas.
Balsiger was indicted in 2007, and convicted nearly a decade later, for orchestrating a massive, multimillion-dollar fraud scheme while he was the CEO of coupon processing company International Outsourcing Services (IOS). His company was the go-between that collected coupons accepted by retailers, and submitted them to manufacturers for reimbursement. But prosecutors said he skimmed hundreds of millions of dollars from manufacturers over the years, by mixing in never-used coupons with those that had been legitimately redeemed by shoppers – even, notoriously, going so far as to have freshly-clipped coupons tossed into a cement mixer to make them look used.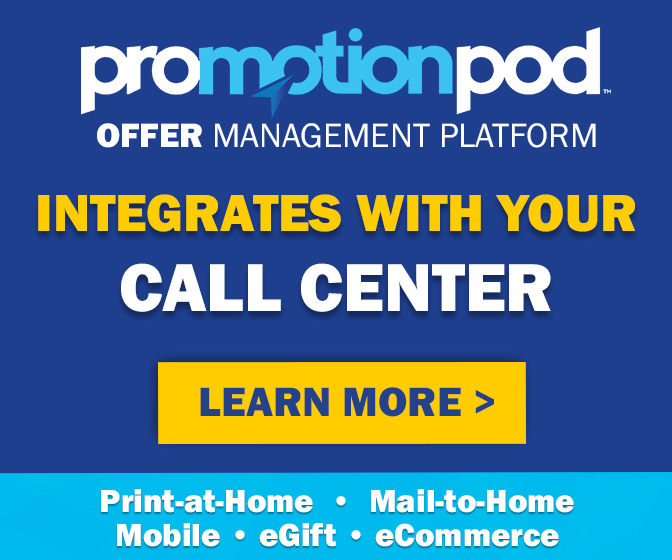 Prosecutors described Balsiger as "a shameless and unrepentant fraudster," who "has very little respect for the law," and who believes "he can 'outsmart' anyone and thinks nothing of attempting to manipulate his way out of difficult situations through lies and intimidation."
So they weren't impressed when Balsiger pleaded with the court for a compassionate release back in June, claiming that the coronavirus pandemic left him in fear for his life.
"Federal prisons are experiencing a widespread outbreak of COVID-19," his motion read. Several staff members at the prison had tested positive for the virus, he said, and he claimed the prison was not observing proper social distancing, not requiring mask-wearing and not making hand sanitizer available. Citing his "advanced age" and "serious chronic medical conditions," including heart problems that "leave him more susceptible to death from COVID-19," he asked for a reduction of his sentence to time served, noting that "many federal courts around the country have granted motions for compassionate release during the COVID-19 crisis to inmates who are far less at risk than Mr. Balsiger."
In their response to Balsiger's request, prosecutors noted that Balsiger had previously "used false claims about his health to seek to avoid confinement, arguing that any prison term would cause his death." So his motion, they argued, merely showed that "Balsiger is again exaggerating his health problems to attempt to manipulate proceedings" and maneuver his way out of prison just over three years into his ten-year sentence. Prosecutors cited prison officials as saying Balsiger was incorrect about the lack of social distancing, mask-wearing and hand sanitizer in the facility. And they said he has declined to take his prescription medication and has refused medical care for his heart ailments, suggesting his health is not as precarious as he claims.
Two months later, as he awaited a ruling on his motion, Balsiger sent two letters directly to the judge, pleading for a speedy judgment. "The panic over my survival increases daily," he wrote, claiming that the prison had "inexplicably resumed normal operations," despite an increased coronavirus case count among inmates and staff. "If I am to die, as a result of contracting the virus, then I will do so in isolation, without the comfort of my loved ones standing by my side," he wrote.
Prosecutors called his letters "yet another example of his willingness to provide false information to try to obtain his desired relief." Safety protocols remain in place at the prison, they pointed out, and the only positive cases among inmates were at the main facility and not at the satellite camp where Balsiger is housed. Furthermore, Balsiger "has not been following mitigation efforts in place at his camp," their response noted, stating that prison officials "regularly have observed Mr. Balsiger in common areas without a face covering or with his face covering pulled down below his nose and mouth," suggesting he's not as worried about his health and safety as he claims to be.
"Mr. Balsiger's willingness to manipulate the facts in order to achieve his desired outcome" is "completely consistent with Mr. Balsiger's character," the prosecutors said. "While Mr. Balsiger claims to live in fear of contracting the virus, his actions speak louder than his words."
With all of the arguments having been made, the judge yesterday issued his ruling, denying Balsiger's request for a reduction in sentence. During the coronavirus pandemic, other courts have "tended to deny compassionate release requests based on general concerns about possible exposure in prison," the judge noted, stating that "the existence of COVID-19 does not warrant the release of every federal prisoner with health conditions that make him more susceptible to the disease."
More importantly, though, the judge ruled that the seriousness of Balsiger's offenses outweigh any health concerns he may have. Balsiger "committed extremely serious crimes," the judge declared, noting that his prison sentence and $65 million restitution order were already more lenient than they could have been.
Secondly, the judge said early release would be improper since Balsiger has served just a fraction of his sentence. "Given the extensive nature of the fraud and obstruction, early release would diminish the deterrent effect of the original sentence," the ruling read.
And thirdly, the judge disagreed that Balsiger's health is at serious risk, noting that prison officials are neither unable nor unwilling to address his ailments, while, for his part, Balsiger "has declined to take medication and accept medical referrals," and "may not be following safety protocols" such as wearing a mask when required.
Throughout his incarceration, Balsiger has been seeking to overturn his conviction and win his freedom. But when even a global pandemic can't get him out any sooner than planned, it appears this is one coupon crime for which the perpetrator may have no choice but to do the time.