Stop us if you've heard this one before – a grocery chain is announcing "new lower prices on thousands of items" to help its customers save. Somewhere, a Walmart ad executive is chuckling.
This time, it's Giant Eagle. The Pittsburgh-based chain unveiled its new price campaign today, lowering prices an average of 15% on more than 3,000 items. By its calculations, customers will save more than $70 million a year.
What's the catch? Well, it appears there isn't one. Kroger took some heat last month for announcing that it would be lowering prices – and also eliminating double coupons (read: "Kroger Offers New Lower Prices! Oh, And No More Double Coupons"). But Giant Eagle will continue offering double coupons, a fuel rewards program and a particularly generous competitor coupon policy (read: "Not an Actual Competitor? Not a Problem!").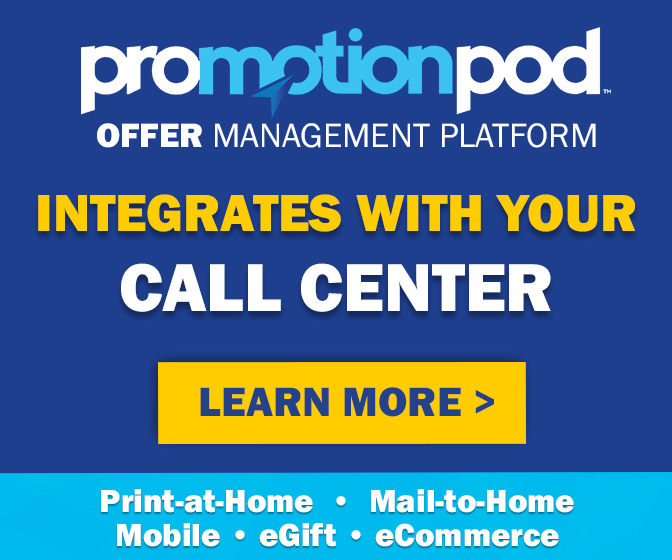 So maybe Giant Eagle is just feeling generous. Or, more likely, it's feeling the heat from increased competition. The company recently eliminated 75 corporate jobs in a cost-cutting move. And, like many grocery stores these days, it's getting squeezed by competitors on both the high and the low ends. "People who really want low-priced food are going to find it at stores like Aldi and Bottom Dollar Food," food marketing professor John Stanton recently told the Pittsburgh Tribune-Review. "If you are a foodie, you want to go to an upscale store." Giant Eagle, he said, is "stuck in the middle."
A Giant Eagle spokesman denied the lower prices are in response to any particular competitor. But the move comes as Walmart shows no sign of letting up in its high-profile ad campaign. The "Market Basket Challenge" commercials, which have been running for more than a year now, call out competitors like Giant Eagle by name, comparing prices and inviting shoppers to discover how much they could save at Walmart. Giant Eagle, like some other supermarkets targeted in the Walmart campaign, responded with its own comparison ads. But now it joins at least one other grocery chain, in trying its own low-price approach (read: "Supermarket Surrenders to the Walmart Challenge").
But that other grocery chain, Milwaukee-based Pick 'n Save, is lowering prices quietly, as a "test". And it's acknowledged that the Walmart ads were having an impact. Giant Eagle's price reductions are much more sweeping, and public. And while it may deny that the move is in direct response to the Walmart ads, lower prices just might help to neutralize them. Walmart could be less aggressive in comparing prices with Giant Eagle, if the savings are no longer quite so dramatic.
Or, Walmart could just lower its prices even more and keep at it. It wouldn't be the first time that Walmart responded to a competitor's lower prices, by undercutting them even more. And some stores that announced permanently lower prices with great fanfare, ultimately raised them again (read: "When 'New Low Prices' Are Neither New, Nor Low (For Long)"). In fact, just a few weeks ago, Food Lion abandoned a lower-prices strategy before it even officially began, pulling the plug while it was still in the testing phase (read: "Everyday Low Prices? No Thanks.").
One could argue that if Walmart is forcing competitors to lower their prices, it's good news for shoppers. But if they force competitors to lower prices to the point that they can't survive anymore, perhaps that's not so good for shoppers. If that's the case, someday we'll all be doing all of our shopping at Walmart – because, by then, it'll be the only store there is.