If the thought of waiting around for a paper check to arrive in the mail has been holding you back from using Checkout 51, there's good news – the cash-back app is finally going to add an option to get your rebates via PayPal.
It's one of many improvements the app is making, as it closes in on a noteworthy milestone – ten million users.
The PayPal option is a feature that some users have been requesting for years. "I wish there was an alternative payout option other than waiting on checks to be sent via mail," one user recently wrote on Checkout 51's Facebook page. "I use 6 other apps for shopping rebates and all of them pay within a week through PayPal or other modern payment methods," another commented.
Checkout 51 has heard the requests, and now plans to offer PayPal as a payout option beginning next month. "It's been on our radar for a while," Checkout 51 co-founder and General Manager Noah Godfrey told Coupons in the News. "It was on our list, but wasn't at the top of our list until now." Getting a check in the mail will remain an option for those who don't do PayPal, or who simply prefer it that way.
The change is part of Checkout 51's efforts to improve the process, as it continues to grow. "The PayPal integration is one piece of a much larger mission," Godfrey said. "It's about giving users the best possible experience."
That means not having to watch videos or answer questions in order to "unlock" rebates, and not having to scan products' bar codes in order to redeem offers. Checkout 51 also recently became the first major cash-back app to add a Spanish-language option, and has added a feature allowing you to sort offers by category. And now the PayPal option will allow you to get paid instantly at the click of a button. "We're trying to make the process as easy and seamless for our users as possible," Godfrey said.
The changes come just over a year after Checkout 51 was acquired by News America Marketing, a division of News Corp that also publishes the SmartSource coupon inserts. Tapping into its new parent company's established brand relationships has allowed Checkout 51 to vastly increase the number of available offers from major companies like Procter & Gamble, Mondelez and General Mills.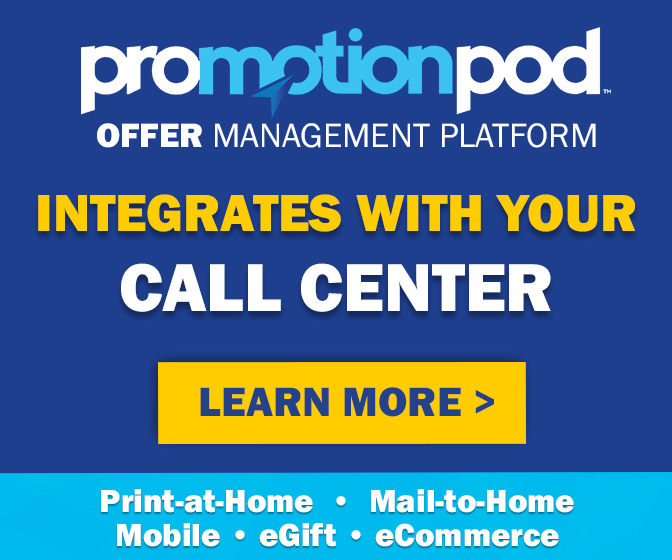 Even the CEO of News Corp sang the app's praises in a call with investors this week. "In the past, digital has been a rather modest part of News America Marketing's offering. But the acquisition of Checkout 51 has changed that outlook dramatically," CEO Robert Thomson said. The app is a digital bright spot, as revenue from the company's Sunday coupon insert business has been declining. Checkout 51's success, Chief Financial Officer Bedi Singh noted, is "a key initiative to accelerating the digital transition of News America Marketing."
For users, though, as their favorite rebate apps get acquired by larger companies, the transition doesn't always go smoothly. Sure, it allows for more and better offers. But sometimes at the expense of a new and better user experience.
Groupon acquired Snap in 2014, and ended up eliminating the app's cash-back offers and absorbing it into the Groupon app a year and a half later. Coupons.com owner Quotient acquired Shopmium last year, and now plans to absorb it into the Coupons.com app – after angering many users by implementing a new policy that forbids combining coupons and Shopmium rebates.
It's easy for an independent startup like Ibotta to shrug off brands' concerns about combining offers. All Ibotta does is offer cash-back rebates, while apps like Checkout 51 and Shopmium are now part of larger companies that offer both coupons and rebates. And that makes them more beholden to brands that don't necessarily want users to be able to double dip.
So as Checkout 51 grows, and becomes an increasingly important part of its parent company's success, could it institute a similar "no coupon" rule? It's already had to add wording to some brand rebates, noting that they cannot be combined with other offers ("Sometimes our partners have offers they'd like to be redeemed without coupons," the company explains. "We let our members choose whether they'd like to redeem the offer rather than have one less offer on the list.")
For now, that's a compromise that seems to be working. By honoring some brands' requests and imposing such restrictions on a case-by-case basis, "it does answer their concerns," Godfrey said. As for whether a blanket ban on coupons might be in the cards someday, Godfrey couldn't make any promises one way or another. "We live in an evolving sphere," he said. "We listen to our clients and our shoppers, and these conversations are ongoing."
In the meantime, Checkout 51 is focusing on improving its offers and introducing new features, in order to attract more users. And more users, it says, will mean a better experience for everyone. "The larger the audience, the better quality the offerings, the stickier the experience. That virtuous cycle is clearly in motion at Checkout 51," Thomson said.
And once you can get paid right away, instead of having to watch the mail and wait for a check to arrive – all the better.