It's been nearly six years since Ibotta first introduced the idea of redeeming its cash-back offers without having to upload a photo of your paper receipt. Since then, more than a hundred "preferred partners" have gotten on board, allowing Ibotta to link to their loyalty programs. So all you have to do is swipe your loyalty card, then your qualifying purchases are transmitted to Ibotta and you get your rebates automatically.
But what if your store doesn't have a loyalty card, or a loyalty program at all? It seemed you were forever doomed to have to take pictures of your paper receipts, then scan the bar codes of qualifying items to prove you purchased them, like it was 2012 or something.
Until now.
In recent months, there have been several noteworthy additions to the list of retailers that will let you automatically redeem Ibotta offers. Meijer and Hannaford recently went from receipt-scanning stores to automatic-submission stores – and while both retailers have a loyalty program, neither has a physical loyalty card to swipe at checkout. Sprouts Farmers Market went automatic last month, and Publix joined it last week. And not only do those retailers not have physical loyalty cards, they don't have loyalty programs at all. Both can be automatically linked to your Ibotta account simply by entering your phone number at checkout.
So Ibotta appears to have surmounted a big hurdle since first starting to go receipt-free six years ago – loyalty cards, and loyalty programs, are no longer required to redeem Ibotta offers automatically and paperlessly.
A handful of grocers without loyalty cards or programs preceded Meijer, Hannaford, Sprouts and Publix on the automatic-submission list. But most are small, local chains or individual stores. Now that bigger retailers have joined them in dumping the receipt- and bar code-scanning steps, could this mean that other major retailers without loyalty programs are next – Albertsons, H-E-B, Target or even Walmart?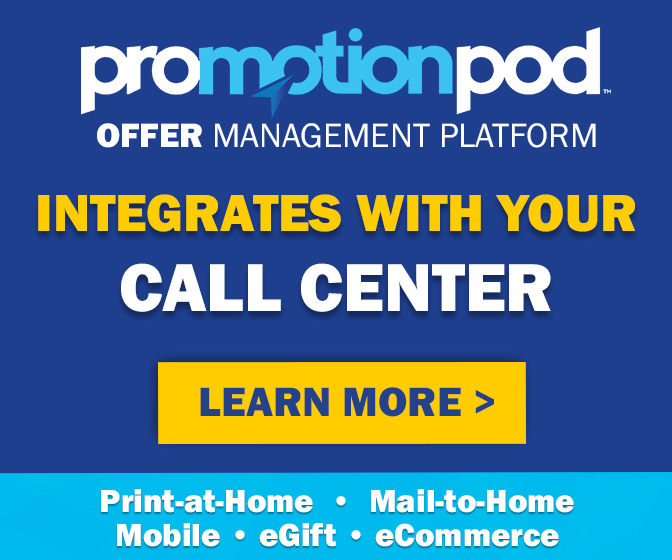 Ibotta isn't quite letting on, but hinted to Coupons in the News that it would have "bigger news" to share in the near future. For now, Senior Vice President of Marketing Rich Donahue said "it's incredibly noteworthy when shoppers have an easier path to rewarded shopping at any retailer, and when retailers agree and want to work with us to give savers a more seamless experience. Ibotta is always working hard internally and looking to partner with retailers, and our goal is to continue to provide this improved, receipt-free experience for all of our savers, anywhere they happen to shop."
Even before the latest additions to the list of Ibotta's "preferred partners", Ibotta has led the way in transitioning away from requiring users to scan physical receipts. SavingStar went the other way for a while, shifting from an exclusively card-linked program to one that requires receipt scans for dozens of participating stores. And Checkout 51 has long told users that it's "partnering with retailers so you can get Checkout 51 savings with your loyalty card and never have to upload a receipt" – but it hasn't made much headway in that regard.
Ibotta's shift to more automatic redemptions comes as more retailers are offering digital receipts. And shoppers who opt for those digital receipts find that cash-back apps requiring you to submit an image of your receipt won't accept digital receipts, even if they're printed out and scanned. California lawmakers are even considering making paperless receipts mandatory, potentially preventing an entire state's worth of shoppers from submitting for cash back from receipt-scanning rebate apps.
Ibotta's efforts also come on the heels of a different kind of innovation that allows shoppers to earn cash back without scanning receipts. Last year, Ibotta and Checkout 51 partnered with digital coupon provider YouTech to make their cash-back offers available alongside the digital coupons that YouTech provides for Kroger-owned stores including Fry's, King Soopers, Smith's, Ralphs and City Market. Shoppers who access those stores' digital coupon galleries on their websites or apps can select digital coupons and/or cash-back offers, and have the rebates applied to their accounts seamlessly without scanning any receipts, and without even having to pay a separate visit to Ibotta or Checkout 51 at all.
But seamlessness can have its drawbacks, for some. Shoppers who prefer to buy their rebate-eligible items in separate transactions, so as not to share their entire purchase history with cash-back apps that require them to upload a receipt, may not like that having Ibotta automatically linked to their store accounts will mean their full receipts will be transmitted to Ibotta each and every time. And while Ibotta does not forbid users from combining its cash-back offers with coupons, linking up with retailers to automatically scan transactions for rebate-eligible items means the rebate app's systems could theoretically discern whether coupons were used in a transaction, which could come in handy if the app were ever to block coupon-and-rebate stacking in the future.
For now, though, by streamlining redemptions for shoppers at stores without traditional loyalty programs, it appears that Ibotta is making some big moves toward eliminating a cumbersome requirement in the cash-back process. It takes a dedicated saver to faithfully go through the hassle of taking photos of their paper receipts and scanning the bar codes of the items they purchased, each and every time they shop, in order to earn a few bucks back. If Ibotta ends up achieving its goal of providing a "receipt-free experience for all of our savers" – scanning paper receipts may someday become as quaint as, well, cutting out paper coupons.
Image source: Ibotta