Prices are down, quality is up, and grocery stores apparently aren't the terrible places they were this time last year.
That's according to a new annual survey of shoppers' satisfaction with their neighborhood supermarkets.
This year's American Customer Satisfaction Index surveyed more than 12,000 shoppers across the country, asking them to assign scores for store attributes like convenience, quality, courtesy and cost. Each store was then assigned a composite score on a 100-point scale, representing the overall level of customer satisfaction.
And it turns out grocery shoppers are a lot more satisfied than they used to be. Last year's survey found that, overall, grocery stores registered their lowest customer satisfaction score in more than a decade. This year, scores improved nearly across the board, "aided by falling food prices, higher quality and better service," the report's authors found.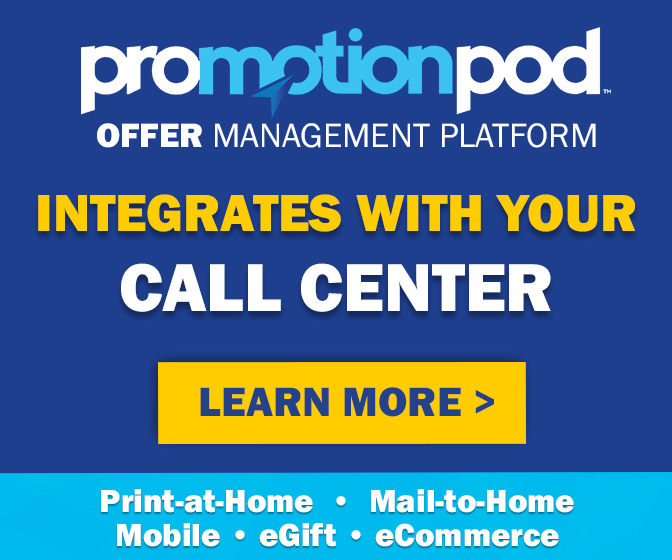 One store in particular improved so much, that it now lays claim to having the most satisfied customers of all. The worst performers also improved significantly – but not enough to boost them beyond the bottom of the list of 18 ranked stores:
1. Trader Joe's (86)
The winner and new champion. Trader Joe's has always done well in the survey, but it's always fallen just short of number one. Not this year. It improved several points to overtake a previous favorite. That's despite the fact that Trader Joe's isn't your traditional grocery store – it doesn't offer the big brands, sales or coupons. But its fan base is passionate, and growing – Trader Joe's had just 300 stores in 2013, which wasn't enough to merit a mention by the ACSI at all. Now it has 460 stores – and apparently a permanent place on the list.
2. Publix (84)
Publix no longer has a lock on the top spot, where it resided for an astonishing 19 years. That was partly by default, because most of the other current favorites weren't even measured for most of those years. But second place isn't shabby. Fans of double coupons aren't particularly pleased with Publix these days, but the retailer no doubt hopes that by the time next year's survey rolls around, they'll be over it.
3. ALDI/H-E-B/Wegmans (tie, 83)
Wegmans was number one in customer satisfaction last year. Now, it has to share third place with a couple of capitalized competitors, ALDI and H-E-B. Wegmans was actually the only grocery store to slip in the rankings from last year. Could it be growing pains? Wegmans is expanding southward, as it plans its first stores in North Carolina, far from its upstate New York base. But then ALDI expanded all the way to California this past year and, based on its rise up the rankings, seems to be doing just fine.
6. Whole Foods (81)
About the only thing looking up for Whole Foods these days, is its ranking in the ACSI survey. After plummeting to a score of 73 last year, it's back up to a respectable 81. But Whole Foods continues to lose customers to competitors – and shoppers can't be satisfied if they don't show up.
7. Hy-Vee/Kroger/ShopRite/All others (tie, 79)
Is it something of a backhanded compliment to be tied with "other"? We're entering middle-of-the-road territory, where the stores are neither great nor terrible. Hy-Vee, Kroger and ShopRite find themselves ranked alongside all other grocery stores that were too small to be listed separately.
11. Meijer/Target (tie, 78)
Meijer debuted on the list last year, and improved several points this year. Target, meanwhile, jumped seven points to 78 – but don't let that fool you. Target is in trouble. Target has a separate ranking in the ACSI department store category, so this ranking is just for its grocery department. And Target executives acknowledged last week that they're not as strong in groceries as they could be. "We don't have a full-service grocery experience," they told investors. "But we can offer a great self-service, convenient experience." And with promotional, pricing and assortment changes on the way, grocery at Target is still a work in progress.
13. BI-LO (77)
The average score for grocery stores is 78. So welcome to below-average territory. With higher-end, more well-liked stores like Publix, Wegmans and Harris Teeter in its neck of the woods, BI-LO faces stiff competition in the South. So it has some work to do just to be seen as average.
14. AholdDelhaize/Supervalu (tie, 76)
Ahold, the parent company of Stop & Shop and Giant, got a score of 70 last year. Delhaize, the parent company of Food Lion and Hannaford, earned a 76. Then the companies merged – and together, they've achieved a score of 76, the same that Delhaize alone got last year. Apparently the whole is not necessarily greater than the sum of its parts. As for Supervalu, after selling off Save-a-Lot last year, it's shrunk significantly from its heyday of running more than 2,000 grocery stores. Now it only has about 200, which could put it in the "other" category by this time next year.
16. Albertsons (75)
Bigger is not necessarily better. Albertsons has improved from last year's dismal score of 68, after expanding yet again by buying out the Haggen chain. Still, the second-largest grocery chain in the country (after Kroger) apparently isn't wowing customers just yet. But hey, that Monopoly game is sure getting them in the doors.
17. Giant Eagle/Walmart (tie, 74)
The good news: Giant Eagle and Walmart both improved seven points over last year. The bad news: they're still tied for last place in the survey. The ACSI researchers cite "aggressive pricing by Walmart and Giant Eagle" and "Walmart's focus on upping the quality of its customer service". With everyone else improving, though, they're going to have to improve faster to gain ground. But look on the bright side – they both have a better score than the 70 that A&P earned last year – right after it went bankrupt.
Overall, when individual attributes are considered, shoppers are happiest with their stores' location and hours (each earning a score of 85). Quality, freshness, cleanliness and courtesy all improved over last year. But as more stores move to "everyday low prices", shoppers are less pleased this year with their stores' sales and promotions. And "the one aspect that causes most customer frustration is the checkout process," ACSI says. While it's improved, satisfaction with the speed of checkout ranked last among all attributes, with a score of 76.
As an industry, the supermarket satisfaction score of 78 places it roughly in the middle of the pack, below television and video players' high score of 87 and cable and internet service providers, which came in dead last with scores of 65 and 64, respectively.
So if you ever find yourself frustrated with your local grocery store – cheer up, because it could be worse. It could be run by your cable company.